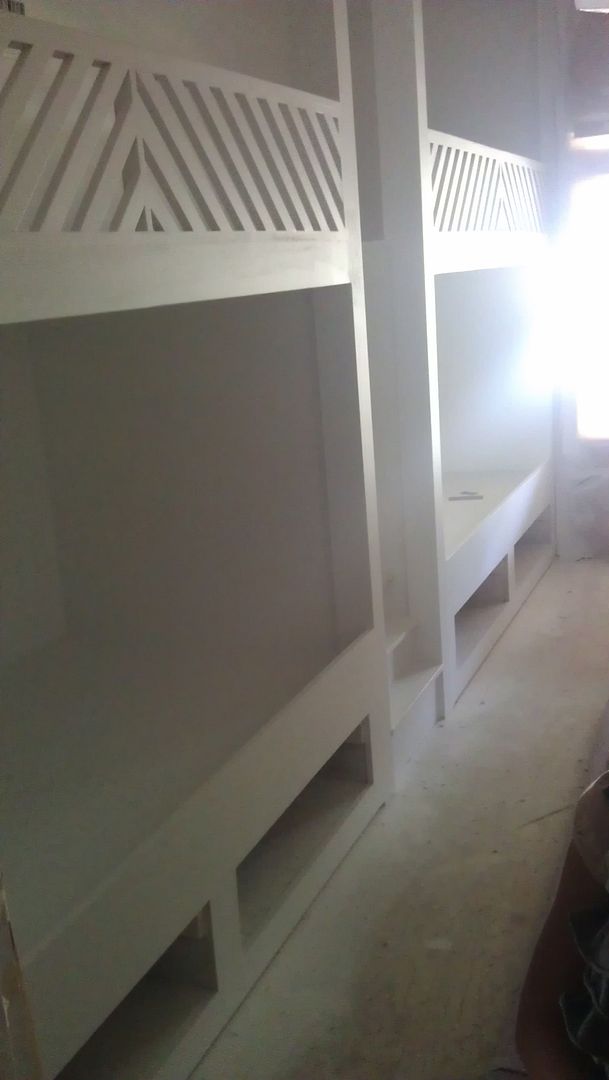 (my boys built in bunks progress)
Do you ever have a little battle going on in your head when decorating? I do! Here is the deal... I like a little visual tension and I like to take a little risk but when it is my very own money I get nervous and the conversation in my brains starts to say that it would be best to play it safe and go with the more neutral choice. Then I can not fully rest because that may not be what I really want to do. For example in out new home we decided it would be best to keep the boys together in one room and so it made sense to have some built in beds to make the space more efficient. The wheels were set in motion and when it came down to picking a paint color I would close my eyes and see the color..blue. Then the feedback came rolling in saying the beds needed to be more neutral, as in a mushroom, taupe or tan. One of these said people delivering the feedback is the guy fronting half the funds so you see there is pressure and then questionings pertaining to my ability to pull off the vision. Then my sister reminded me of Mr.
S. R. Gambrel
because he uses the color blue in his designs like it is never going out of style and his stuff is SO good it hurts. Then that same day I came across a space in Architectural Digest France and it made me feel so inspired and gave me that little boost that I needed to at least go out and get 15 samples of paints leaning toward the blue side. The below space as designed by Emiliano Salci and Britt Moran who make up
Dimore Studio
. The space really fuels my vision to go ahead a take a little more risk (I love it when that happens). I completely understand that this space is not realistic for most people and their everyday place to dwell in but to me it is art, very inspiring and so chic. So many different elements that could be translated into a space that works for me and my home. What do you all think? Are you a risk taker?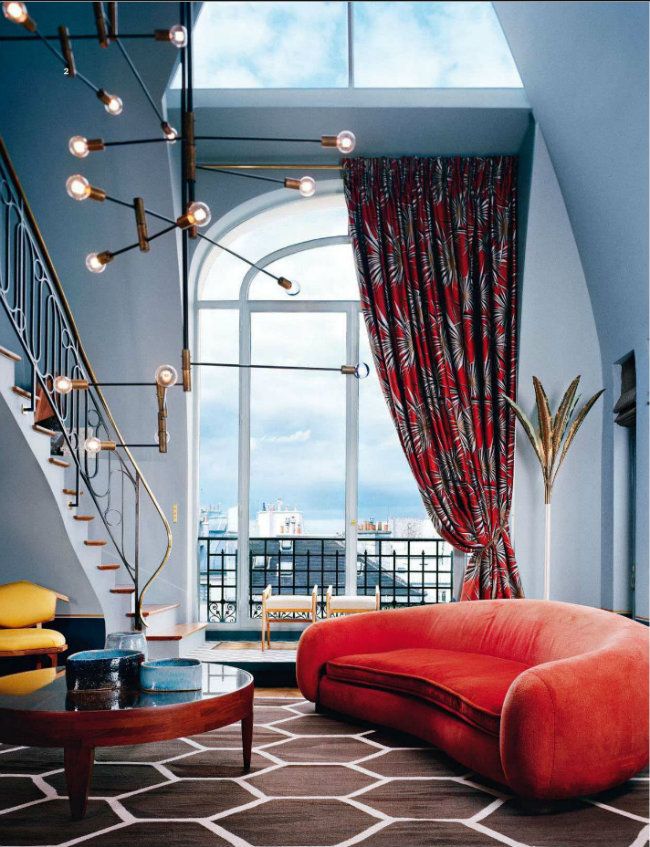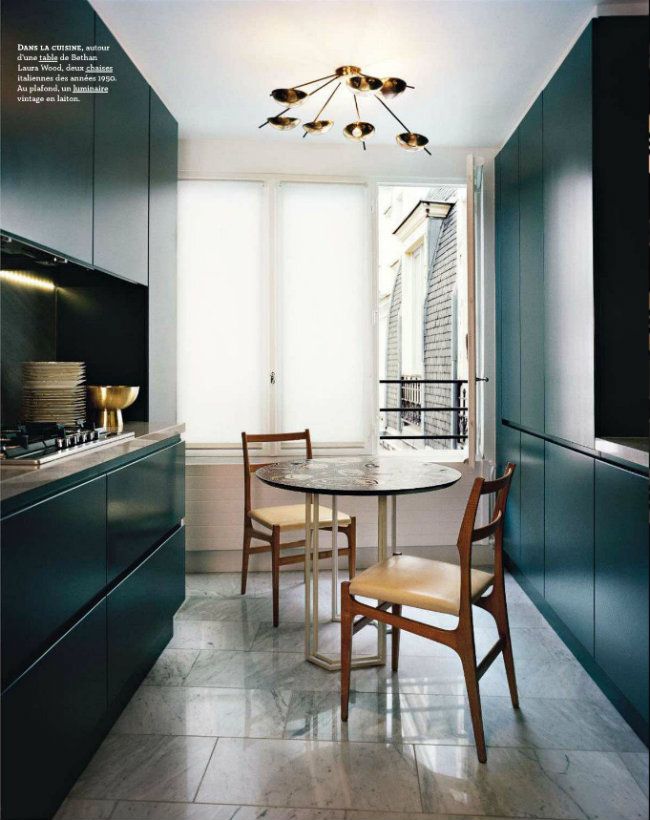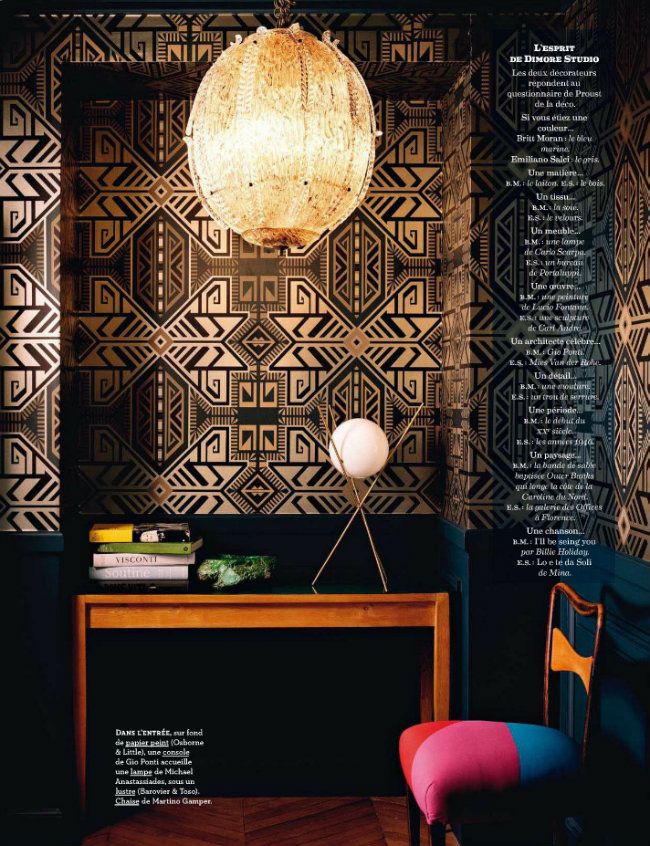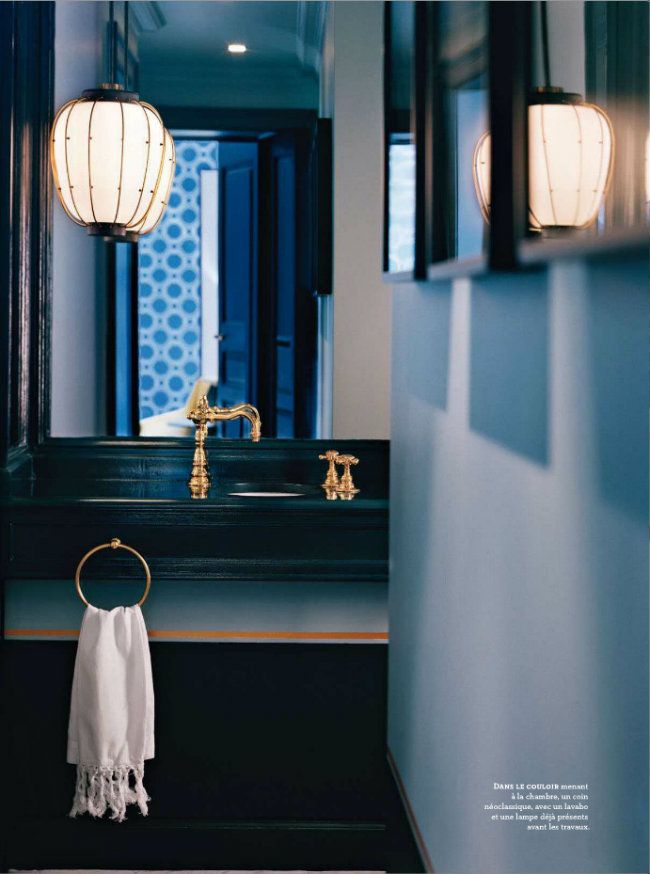 (all images from my issue of the September Architectural Digest France)